Rappahannock Concert Association Student Outreach
Supporting and funding music education for the region's youth has been a part of the RCA mission from its inception. Dating from 1983, RCA has hired performers who are dedicated to educating students, and student outreach programs have been made available in area schools. With the introduction of the Donor of Note giving program, additional gifts have made it possible to expand the RCA Student Outreach program.
Northern Neck Music Teachers Grant Application
Budgets for arts in public schools are shrinking everywhere. In March each year, RCA accepts applications from Northern Neck music teachers who need supplies, instruments and teaching materials for their classrooms. Please print out our application and complete it as directed.
April 2020
John Bullard
In April 2020, classical banjoist John Bullard will demonstrate to Northumberland High School students how he has expanded the banjo repertoire to include classical music.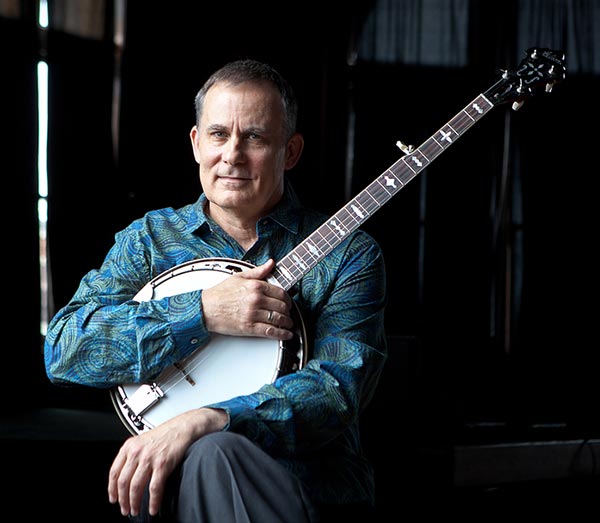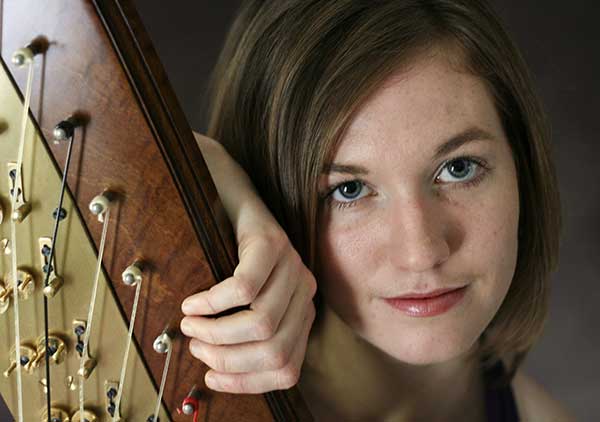 October 2017 and October 2018
Colleen Potter Thorburn
In October 2017, RCA held a focus group for Northern Neck music teachers, who asked us to find a harpist for elementary students in Northumberland and Richmond counties. Ms. Thorburn presented playful and age-appropriate music at her outreach performances. She returned to the Northern Neck in October 2018 to visit elementary schools in Lancaster and Northumberland Counties.
October 2017
Middle and High School students loved them! Even the principals asked to have them back. The US Navy Community Outreach Program sponsors free concerts and workshops to the public. These professionals answered endless questions about the importance of practice, discipline and the Navy's boot camp program at the Great Lakes.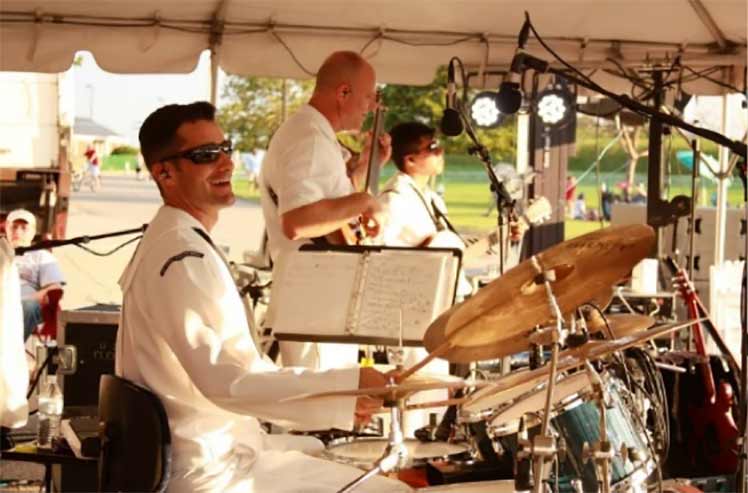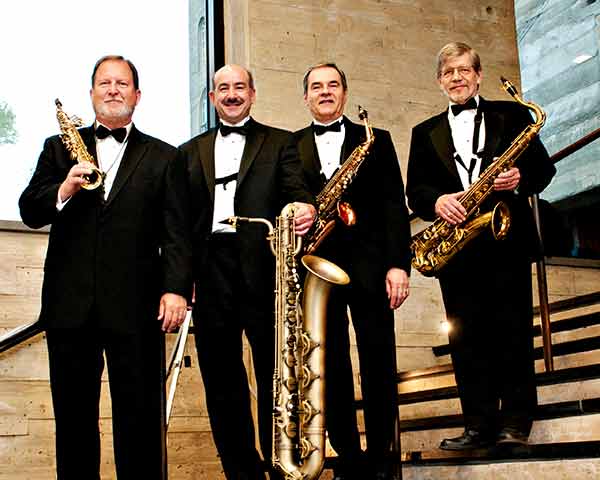 November 2018
The Washington Saxophone Quartet
The Washington Saxophone Quartet, the most widely heard saxophone quartet in the United States, performed in Heathsville for middle and high school students.
April 2017
Stephanie Nakasian
Ms. Nakasian, a UVA and William & Mary jazz vocal professor, gave a workshop to Northern Neck choral students on powerful but safe singing. They were enthralled by her ability to sound like a trombone with a mute, or a trumpet, or a clarinet. Best of all, she proved that improvisation is a learned skill!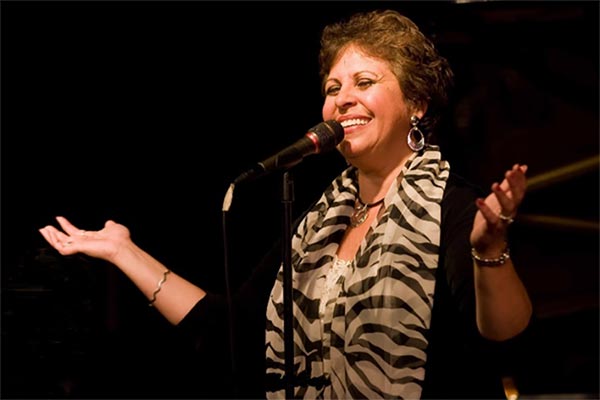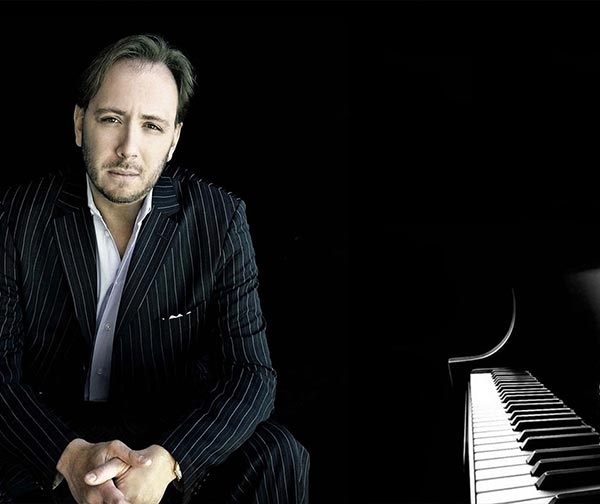 November 2016
Thomas Pandolfi, Solo Pianist
Mr. Pandolfi gave two student concerts to Northumberland and Westmoreland County students. Here's part of a press release by Patty Long, from the Westmoreland County School Board:
"Fifty-six Cople Elementary School 5th graders and their teachers recently attended a piano concert at Northumberland County Schools Performing Arts Center. Guests of the Rappahannock Concert Association, (RCA), the students listened to Thomas Pandolfi, a concert pianist who was performing later that day in an all Chopin concert. His performance for the students was a study of several different styles of music including Liszt, Rachmaninov, and an interesting left handed only piano piece that left the students guessing 'how did he do that?"

The Strings Crewe
In 2017, RCA received a $13,700 bequest from former board member Carolyn Crewe Gray. The leadership voted to spend it all on its mission to support music education for the region's youth. RCA organized focus groups to identify the best use of the new funds. Participants included retired musicians, music teachers, executives from the YMCA and local school boards, and other community leaders who serve our children. They found that no strings instruction took place in the public schools, and recommended the Suzuki method, a natural learning process, for elementary-aged children, with the goal to initiate a youth string orchestra in the future. These youngsters are named "The Strings Crewe" after their benefactor. RCA pledged $4000 a year for three years to seed the project.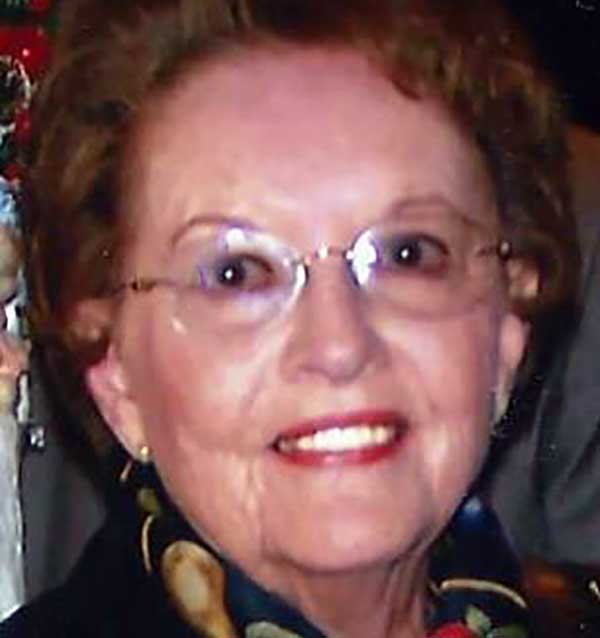 Instructors
At the beginning of the program, members of The Strings Crewe were taught by two instructors:
Mei-Li Beane teaches violin. She studied music at Rutgers University, the Conservatory of Seville, Spain and the College of William and Mary from which she holds a degree. She is a member of the Northern Neck Orchestra.
Rebecca Young teaches cello and violin. She graduated from Westminster College in New Wilmington, PA, where she studied cello and graduated with a degree in Music Education. She taught public school music in Ohio and New Jersey for over 32 years.
Commencing Fall 2019, Paul Lindsay teaches violin and viola in Warsaw. He earned a Masters of Music in Music Performance from the Juilliard School of Music in New York; is retired from the US Navy Band as one of its soloists; and was Director of Strings, Winds, Jazz Orchestra, Band, and Music Theory at the Appomattox Governor's School.
Instruments
Instruments are sized to fit the child and provided free from the "Strings without Borders" (SWB) program in Fredericksburg. SWB provides new and used string instruments to school children for practice and performance. SWB partners with the William Mason II Violin Shop which manages the program, and is sponsored by the Rappahannock Pops Orchestra.
After-school space for lessons are at the Kilmarnock and Heathsville YMCA, Campbell Presbyterian Church in Weems, St. Stephens Episcopal Church in Heathsville, and St. John's Episcopal Church in Warsaw.
Schedule
To enroll your child in the Strings Crewe, CLICK HERE to download our information flier. Students may choose between violin, viola and cello lessons.
Winter Recital
Sunday, February 2nd, 2:00 – 3:00 pM
Enjoy a heartwarming recital by our 18 violin, viola and cellos musicians, aged 7-12, on, at the Farnham Church (231 North Farnham Church Road). The venue is a 1737 restoration with beautiful acoustics. Church volunteers will serve a reception following the recital.
U.S. Air Force Strolling Strings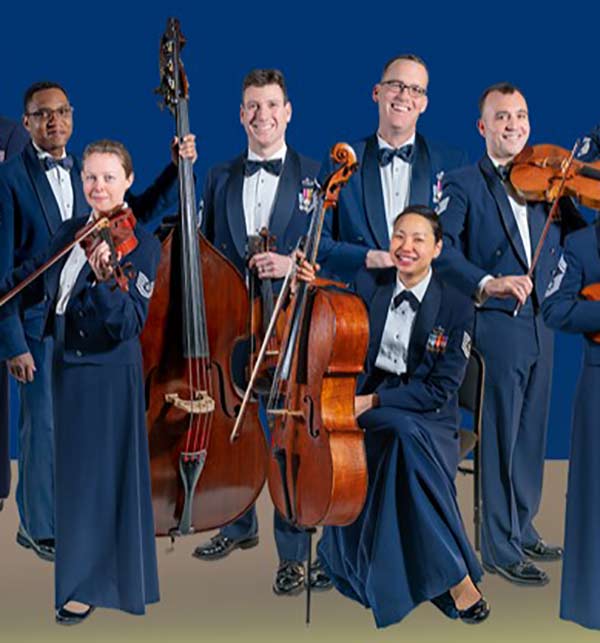 The Air Force Strings is the official string ensemble of The United States Air Force. Stationed at Joint Base Anacostia-Bolling in Washington DC, it is one of six musical ensembles that comprise The U.S. Air Force Band. The Air Force Strings consists of 20 active duty Airmen musicians performing a wide range of musical styles, from classical symphonic selections and Broadway show tunes to classic rock, bluegrass and patriotic compositions. The ensemble often entertains audiences at high-level military and government events in a formation known as the Strolling Strings. Providing a multi-dimensional experience, the instrumentalists surround the audience performing from memory without the aid of a conductor.
For more information about the Strings Crewe, contact Sue Nunn, Director Crewe Programs, at (804) 472-4489 or suenunn41@gmail.com.To donate specifically to the The Strings Crewe, CLICK HERE, or make your check payable to "RCA Crewe Program" and mail to P.O. Box 342, Heathsville, VA 22473.
"Other funding support for the Strings Crewe was granted by the River Counties Community Foundation, The Servetus Endowment Fund, Virginia Commission for the Arts/National Endowment for the Arts, the Cole Charitable Trust, Northern Neck Orchestra, the Wall Foundation, the Rappahannock Music Study Club, and generous individual donors.